PETER RABBIT'S LETTUCE SOUP
My evenings are often spent reading Beatrix Potter and pondering Mr McGregor's garden with my little boy. He loves the thought of a rabbit getting lost among the lettuces, not being quite tall enough to see the garden gate. This soup is wonderfully simple and fresh, lovely for a summer lunch just as it is; alternatively, it can be made glamorous with a swirl of cream and some crispy bruschetta.
---
MAKES 1.5 LITRES – PREP TIME: 25 MINUTES – COOK TIME: 20 MINUTES
---
1 round lettuce
3 tablespoons salted butter
3 shallots, finely sliced
3 fat garlic cloves, sliced
400g frozen petits pois
1.5 litres hot vegetable stock
small bunch of mint leaves
1/2 teaspoon salt
1/2 teaspoon caster sugar
freshly ground black pepper
warm, buttered bread, to serve
---
1 Separate the lettuce leaves and wash thoroughly to remove any clinging grit. Melt the butter in a large, deep saucepan over a medium heat and add the shallots and garlic. Gently fry for 6–8 minutes, until the shallots are soft, turning the heat down if necessary.
2 When the shallots are tender but not brown, chop the lettuce up a bit and stir it into the butter. When it has wilted, tip in the peas, the stock and the mint leaves and bring to the boil. Turn the heat down, season with salt, sugar and black pepper and simmer for 7–10 minutes.
3 Remove the pan from the heat and blend the soup in a liquidiser. Carefully return to the pan to reheat gently, check the seasoning and serve in big bowls with warm, buttered bread.
---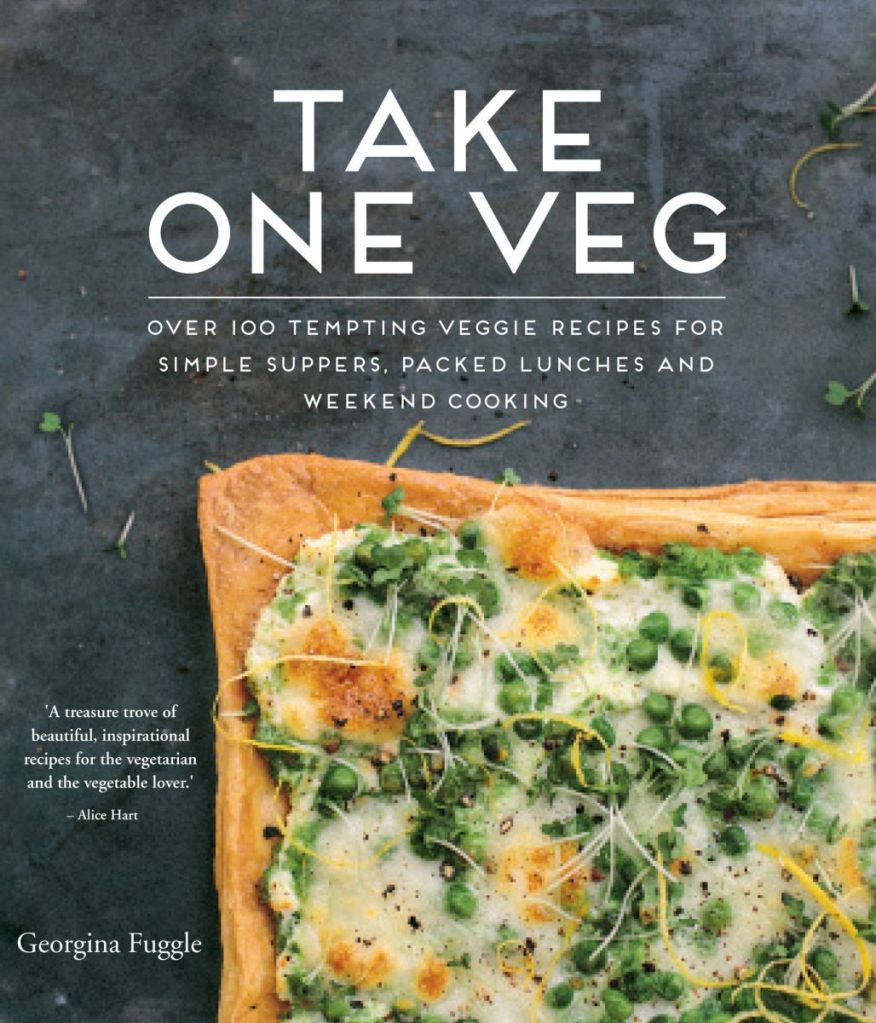 Take One Veg by Georgina Fuggle