CHING HE HUANG'S LEMON CHICKEN
This is a Chinese takeaway classic and delicious served with steamed rice or noodles. It may not be the most straightforward stir-fry recipe, but it was too delicious to leave out. Enjoy!
---
Serves 2 kcal 658 carbs 99.7g protein 44.5g fat 11.7g
1 tablespoon potato flour
1 egg, lightly beaten
200g breadcrumbs or Panko breadcrumbs
250g chicken breast, skinned and butterflied in half pinch of Chinese five-spice powder
1 teaspoon lemon zest
pinch of dried chilli flakes
pinch of sea salt flakes
pinch of ground black pepper
800ml rapeseed oil
1 spring onion, finely sliced (optional)
For the lemon sauce
1 teaspoon freshly grated root ginger
1 tablespoon Shaohsing rice
wine or dry sherry
200ml hot vegetable stock
juice of 1 lemon
1 teaspoon caster sugar
pinch of sea salt flakes
1 teaspoon low-sodium light soy sauce
1 tablespoon cornflour blended with 2 tablespoons cold water
For the garnish and to serve
1 spring onion, finely sliced (optional)
---
Place the potato flour, beaten egg and breadcrumbs in three separate bowls. Place the chicken breast in a large shallow bowl and season with the five-spice powder, lemon zest, chilli flakes, salt and ground black pepper. Turn the meat to coat well in the seasoning, then dip the it first in the potato flour, then in the beaten egg and then in the breadcrumbs, again coating well.
Fill a wok just under half-full with rapeseed oil. Heat the oil to 180°C or until a piece of bread dropped in turns golden in 15 seconds. Using a spider or slotted metal spoon, gently lower the breadcrumbed chicken into the oil and fry for 5 minutes until golden brown. Insert a toothpick into the chicken and check it comes out clean to ensure the chicken breast is cooked through. Drain the chicken on paper towels and keep covered with foil.
To make the lemon sauce, pour the oil from the wok into a heatproof bowl through a sieve. Retain 1 teaspoon of oil in the wok and reheat the wok over a high heat. Add the ginger and stir-fry for 2 seconds, then add the Shaohsing rice wine or dry sherry. Pour in the vegetable stock and bring to a simmer. Add the lemon juice, sugar and sea salt, then season with the light soy sauce. Stir in the blended cornflour to thicken the sauce.
Slice the chicken onto serving plates and pour the lemon sauce over, then garnish with the spring onion, if using. Serve with steamed broccoli or other greens.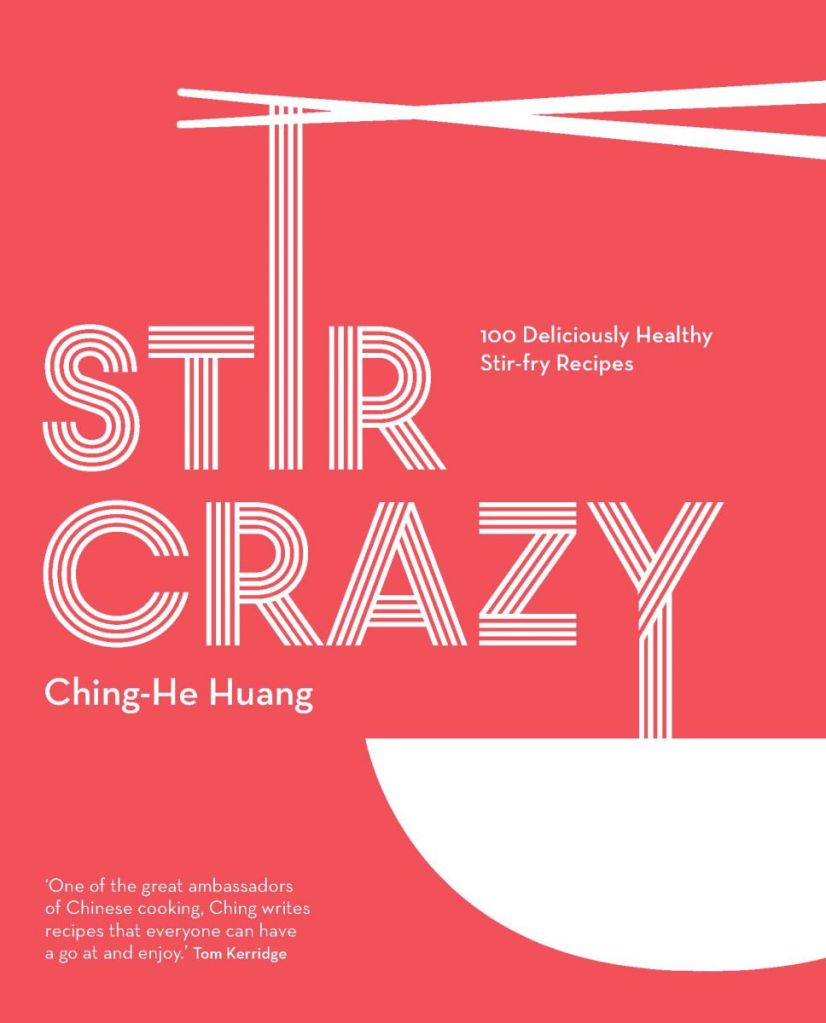 More deliciously healthy stir-fry recipes in Stir Crazy