FLOWER BISCUITS FROM RAINBOW BAKES
Are you a biscuit lover in search for inspiration? Get your piping bags at the ready! These bright flower biscuits are super
simple to make and elegant too!
---
Makes 28 | Prep time: 45 minutes, plus chilling and cooling | Cook time: 10-12 minutes
200g unsalted butter, softened
200g caster sugar
zest of 1 orange
1 large egg, lightly beaten
400g plain flour, plus extra for dusting
For the buttercream
250g unsalted butter, softened
500g icing sugar, sifted
food colouring pastes (blue, green, yellow, orange and pink)
You will need
7cm round cookie cutter
5 disposable piping bags
2cm closed star nozzle
---
1. Using an electric hand whisk, beat the butter, caster sugar and orange zest together in a medium bowl until just combined and becoming creamy (don't overwork, otherwise the cookies will spread during baking). Add the egg and beat until combined. Sift in the flour and stir gently until the mixture comes together to form a dough. Shape into a ball, then cut in half and wrap each portion in clingfilm. Chill in the fridge for 1 hour.
2. Line two or three large baking trays with baking parchment, then set aside. On a lightly floured surface, roll out the dough to 5mm thickness. Using the cookie cutter, cut out 28 cookies, then transfer them to the prepared baking trays. Chill in the fridge again for 30 minutes, or speed things up by chilling them in the freezer for 15 minutes.
3. Meanwhile, preheat the oven to 180°C/gas mark 4. Remove the cookies from the fridge and bake for 10–12 minutes until golden-brown at the edges. Cool for 5 minutes on the baking trays, then transfer to a wire rack and leave to cool completely.
4. For the buttercream, beat the butter and icing sugar together in a bowl until light and fluffy. Divide between five smaller bowls and stir a little food colouring paste into each portion.
5. Spoon one of the icings into a piping bag fitted with the nozzle and pipe swirls from the centre working outwards, gradually tapering them off so they look like roses. Wash the nozzle and insert into a clean piping bag then fill with another coloured icing to continue piping flowers onto the biscuits. Repeat this process with the remaining icings. Leave to set, uncovered, in a cool place for 2–3 hours.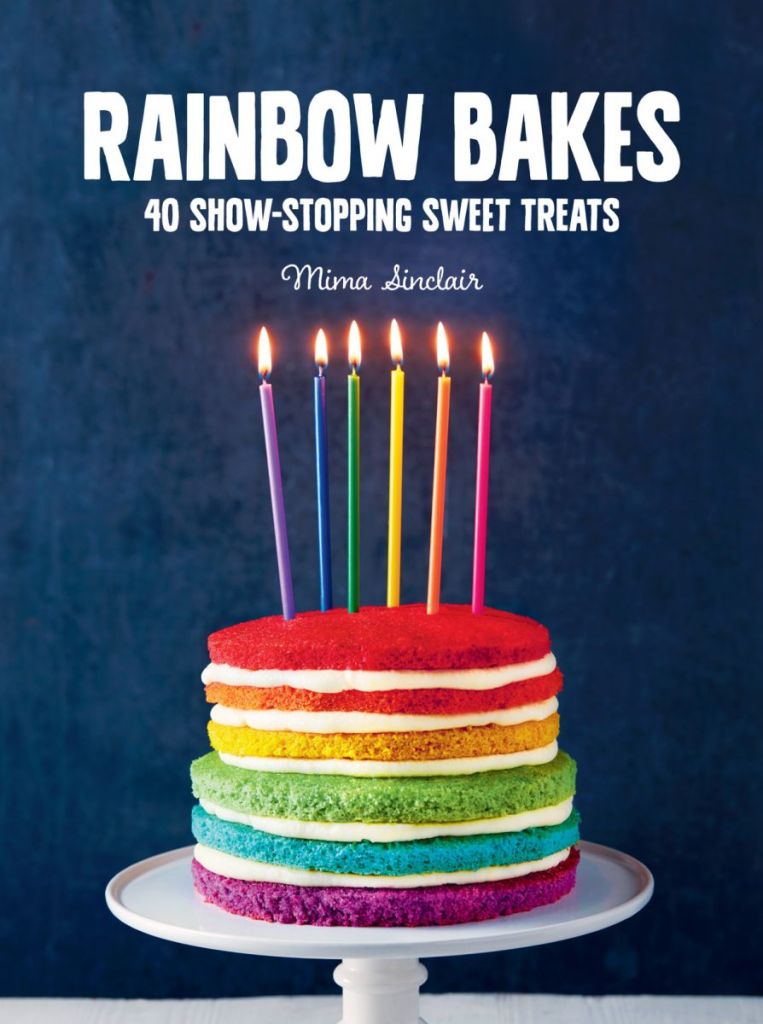 From Rainbow Bakes by Mima Sinclair